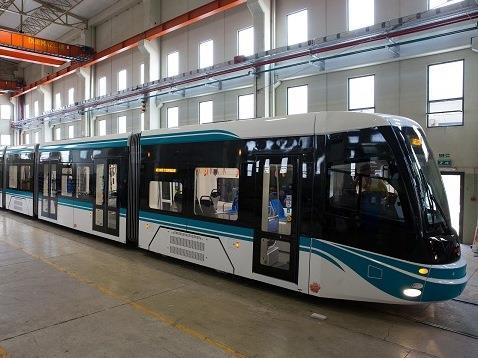 POLAND: Sole bidder Durmazlar has been selected to supply up to 24 trams to Olsztyn, the city announced on May 16.
The base order covers 12 trams for 107·9m złoty. This would rise to 206·2m złoty if all options were to be exercised.
The first two trams are to be delivered in 21 months from contract signing, with deliveries of the base order to be completed five months later. The additional rolling stock is needed for a planned 6 km extension to Pieczewo district, which would add to the 11 km starter line which opened in 2015.
The trams will be 2 500 mm wide with capacity for 210 passengers, including 40 seated. With a noise output of 73·6 dB, they would be quieter than Olsztyn's current fleet of 15 Solaris Tramino vehicles. The trams would have four sets of double doors and two single doors.