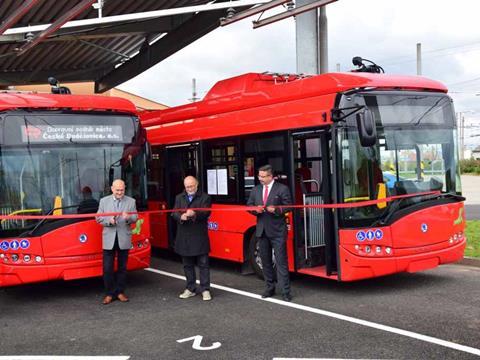 CZECH REPUBLIC: The first batch of a total of 11 electric buses that Škoda Electric is supplying to České Budějovice arrived in the city on October 3, ahead of entry into passenger service expected on November 1.
Škoda is supplying its 29 BB model, based on the Solaris Urbino 8,9 LE, under a KC142·5m contract signed with transport operator DPM České Budějovice in September 2017. EU funds cover 85% of the cost.
The 9 m long buses have capacity for 45 passengers, including 21 seated, and are equipped with air-conditioning and a passenger information system. The batteries will be charged from the city's existing trolleybus catenary using a roof-mounted pantograph.