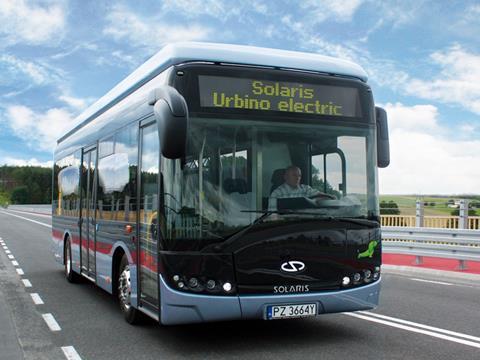 BELGIUM: Brussels city transport operator STIB has ordered seven Urbino 8,9 LE electric buses from Solaris Bus & Coach. These are expected to enter service at the beginning of 2018 on the new Citybus route.
The buses will be equipped with a 160 kW traction motor and a Medcom electric drive, powered by 160 kWh batteries that will be recharged with a plug-in charger.
The first electric buses ordered by STIB will contribute to Brussels' target of an entirely electric bus fleet by 2030.