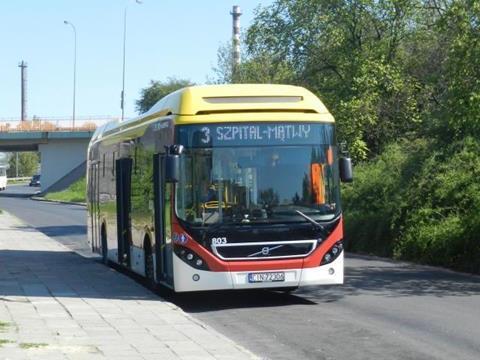 POLAND: The city of Inowrocław signed a contract for Volvo to supply eight electric buses and eight electric hybrid buses on March 9.
Volvo is to deliver the 7900 Electric and 7900 Electric Hybrid buses from its Wrocław factory this year, and will be responsible for vehicle and battery maintenance.
The buses will be equipped with air-conditioning and USB charging sockets. Their batteries will be charged at the depot using plug-in charging, and at the termini via a pantograph using OppCharge fast charging stations, which would take 3 to 6 min.
The contract is worth 39·2m złoty, including depot charging equipment. The EU is co-funding 85% of the cost.