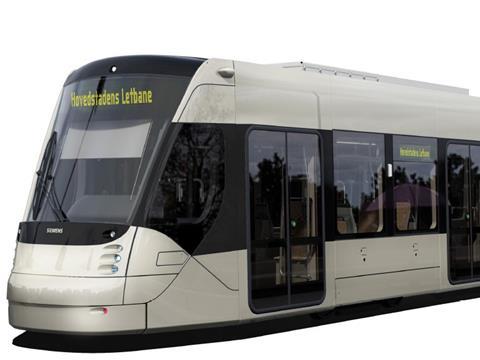 DENMARK: Siemens has been selected to supply 27 Avenio trams to operate on the Ring 3 light rail line in København. It will supply the 36·9 m long vehicles as part of a consortium with Aarsleff Rail that is preferred bidder for the railway systems contract.
Project promoter Hovedstadens Letbane announced preferred bidders for contracts to build and operate the line on January 11. Civils works have been divided into five works packages. Per Aarsleff and CG Jensen have been selected for two each, with MJ Eriksson selected for the remaining one. CG Jensen is to build the operations and control centre, and Metro Service is to provide 15 years of operations and maintenance.
The 28 km light rail line with 29 stations would follow the route of the Ring 3 ring road around the western edge of the city, from Lundtofte in the north to Ishøj in the south.