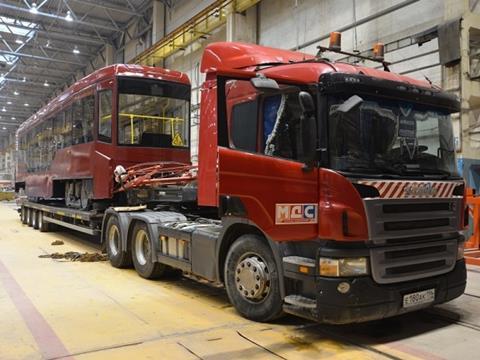 RUSSIA: Kazan transport agency Metroelectrotrans has signed contract with trading company Fobos-TS for the supply of 20 Uraltransmash 71-407 trams. Deliveries are due to be completed by the end of August.
The 340m rouble order includes a 160m rouble contribution from the government's programme of federal funding to stimulate electric transport.
Last year Kazan ordered seven Uraltransmash 71-407 trams through Fobos-TS.