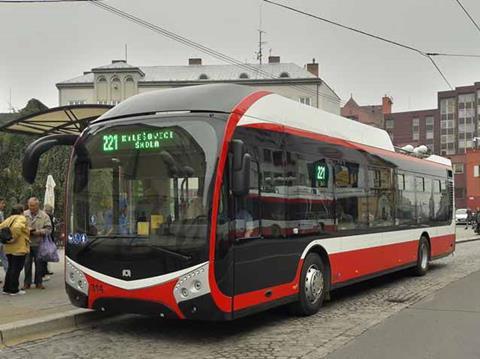 CZECH REPUBLIC: Sole bidder Škoda Electric signed a contract on January 4 to supply five 32Tr trolleybuses to Pardubice.
The 12 m long low-floor vehicles will be produced jointly with SOR Libchavy using its SOR NS 12 bodyshell.
Deliveries are due in 10 months. The KC52·5m order is fully funded by the municipality and includes a three-year manufacturer's warranty.