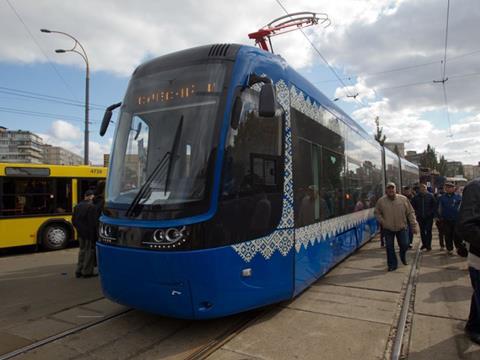 UKRAINE: Pesa has completed deliveries of its Fokstrot trams to Kyiv, with the last four arriving in the capital on December 19.
Earlier this year tram operator Kyivpastrans selected Pesa to supply 10 low-floor trams for €11·5m. Four are currently in regular service on the fast tram routes on the west side of the Dnieper River, having been delivered between July and early December; the first of these entered service in September. Two trams delivered on December 16 are currently undergoing preparation.
The three-section trams are 26 m long and are equipped with air-conditioning, a passenger information system and USB sockets.