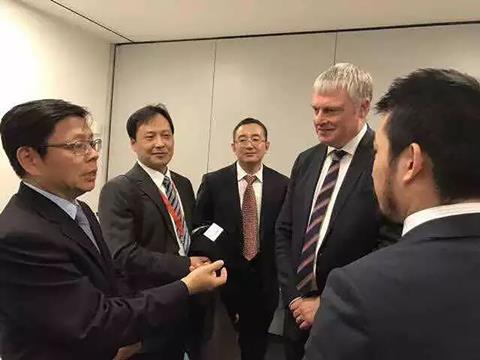 UK: Transport for London has awarded the CRRC Shandong subsidiary of Chinese rolling stock conglomerate CRRC a contract to supply wagons to support track renewal and maintenance activities on the London Underground network.
The order confirmed by CRRC on March 23 includes 66 open wagons and five flatbed wagons, along with the provision of technical support. It is the first rolling stock contract that CRRC has won from a European metro operator.
In June 2016 TfL approved funding of £11·5m for the direct purchase of 86 new wagons to replace 99 existing engineering wagons. CRRC increased its price as a result of exchange rate changes after the EU referendum, and while its bid was still the most economically advantageous TfL reduced the order to 71 wagons as a result. A subsequent review of TfL's requirements has resulted in a revised future fleet size of 185 wagons.
LU currently has a fleet of 197 wagons of 11 types for transporting materials and waste. The last significant investment in this fleet was in the early 1980s, and the vehicles are now approaching the end of their lives. In addition, many are main line designs and not optimised use on the London Underground network. The existing open wagons for carrying spoil and ballast are not well-suited for use with modern road-rail excavators, and their replacement with an optimised design is expected to increase efficiency.
Chinese suppliers entered the European wagon market in June 2011 when French leasing company Atir-Rail ordered 40 tank cars from CNR Jinan. This was believed to be the first European order for Chinese wagons since a build for Albania in the 1960s.