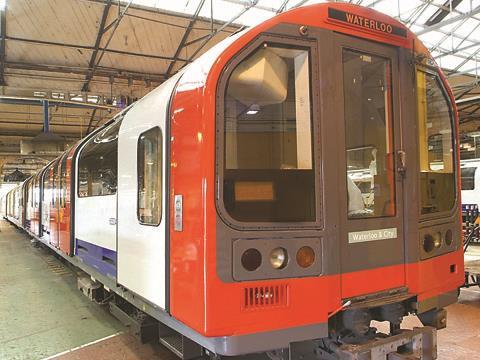 UK: London Underground has appointed SNC-Lavalin's Rail & Transit team to undertake design work for the modification of rolling stock to improve accessibility for persons with reduced mobility and visual impairments.
The contracts cover the train fleets used on the Bakerloo, Central and Waterloo & City lines, a total of 952 cars. The internal space on the trains is to be reconfigured with designated wheelchair and pushchair areas, and passenger information systems, passenger emergency alarms, closed-circuit television and improved lighting fitted.
Announcing the contract on April 12, SNC-Lavalin said the upgrades would extend the lifespan of the fleets, provide long-term cost savings and reduce the environmental impact 'compared with replacing the vehicles'. The modification work is to be undertaken in-house by London Underground.