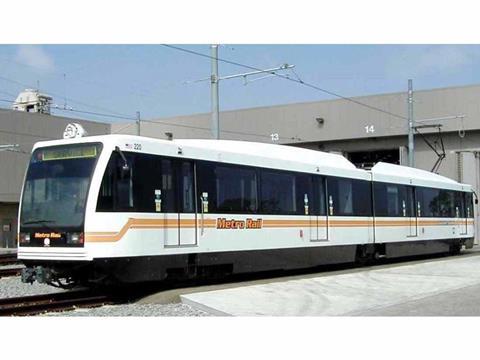 USA: Los Angeles County Metropolitan Transportation Authority has awarded Alstom a €130m contract to overhaul 52 Siemens P2000 light rail vehicles in use on the Blue, Green and Expo lines.
The mid-life overhaul is expected to extend the LRVs' service life by 15 years. It will see traction equipment, HVAC, automatic train control, the auxiliary power supply, brakes and bogies upgraded.
Alstom will carry out the work at its Mare Island facility in Vallejo, California, with engineering support from its site in Naperville, Illinois. The last overhauled LRV is to return to service in 2021.