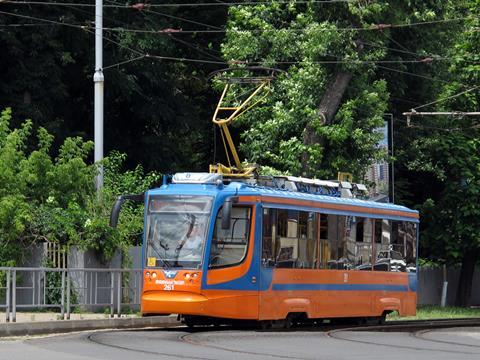 RUSSIA: Magnitogorsk city transport operator Maggortrans signed a hire purchase contract for covering the supply of 15 trams on August 9.
Roscosmos subsidiary United Missile & Space Corp was the sole bidder in the tender to supply 16·4 m long unidirectional partly low-floor trams. Roscosmos owns tram manufacturer UKVZ.
The leasing deal entails advanced payment by the purchaser of 22·28m roubles, followed by 36 monthly instalments of 8·04m roubles starting from January 2018. The supplier will provide insurance and an operational guarantee throughout the entire leasing period. Deliveries are due by May 2018.