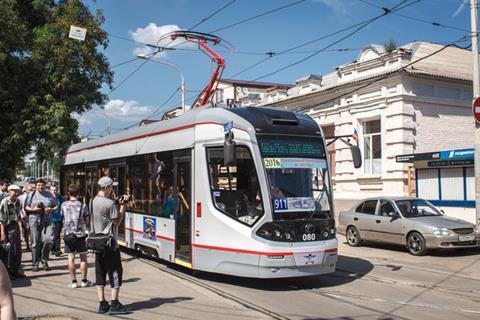 RUSSIA: PK Transportnye Systemy was the sole bidder for a contract to supply a further 13 trams to Rostov-na-Donu. Its offer of City Star vehicles is worth 426·4m roubles and the order will be financed by Rostov Oblast.
PK TS has already delivered 16 single-section low-floor City Star trams under a 524·8m rouble order placed last year. An order for a further tram was announced on July 3, with the 25m rouble cost this time financed by the city rather than the region.
The latest order will allow the city to withdraw all its remaining high-floor trams and operate a uniform fleet of City Stars.