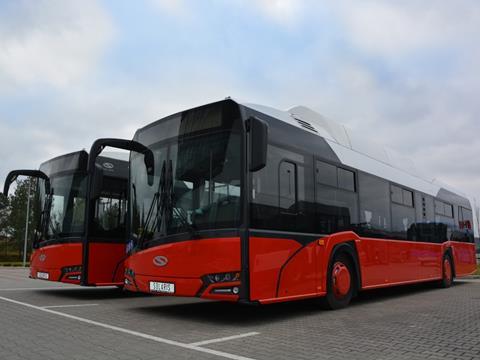 POLAND: Solaris Bus & Coach handed over four electric buses to MZK Ostrów Wielkopolski on December 28.
The Urbino 12 buses are the first zero-emission buses for the city and have been supplied under a contract that also saw three Solaris Urbino 12 diesel buses enter service in September.
Each bus is equipped with a 160 kW traction motor powered by Solaris High Energy 200 kWh batteries. Ekoenergetyka has supplied two depot chargers.
The buses have capacity for 75 passengers including 24 seated. They are equipped with wi-fi, USB charging sockets, air-conditioning, LED lighting and an audio-visual passenger information system.
Earlier in December Ostrów Wielkopolski obtained EU grants for the development of public transport, which will contribute to the purchase of 10 more battery buses.