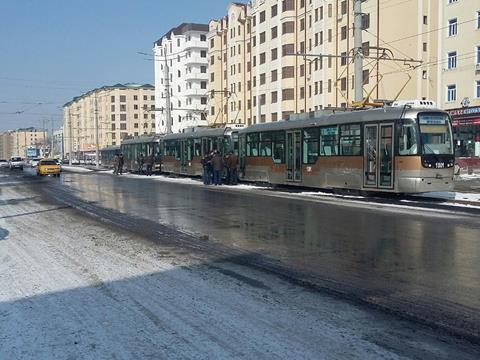 UZBEKISTAN: Czech tram builder Pragoimex and the Samarkand tram operator signed a co-operation agreement on June 18 that includes the purchase of 42 trams.
Pragoimex is to supply VarioLF single-section vehicles at a cost of around US$42m. These would be used on to two routes that the city is planning to build to augment its current two-route network, which is operated with 18 VarioLF trams transferred from Toshkent when that city's network closed in May 2016.
Some of the new trams could be built at the Toshkent railway coach building and repair plant under a joint venture agreement.
The agreement with Pragoimex also includes the development of a modern control centre, as well as maintenance and modernisation of the existing fleet. Furthermore, Pragoimex would train local workers at its factory in Praha.