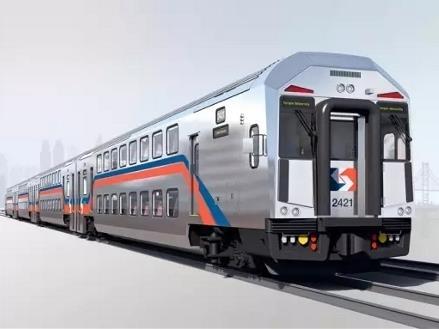 USA: Southeastern Pennsylvania Transportation Authority signed a contract on May 4 for CRRC Tangshan to supply 45 double-deck coaches for use on its Regional Rail network of commuter services.
The SEPTA board approved the purchase earlier this year. There is a base order worth $137·5m, with options for 10 more vehicles that would bring the value to $161m if exercised.
The coaches are to be produced primarily at CRRC's plant in Springfield, Massachusetts, with the first due to be delivered by the end of 2019. The coaches would be hauled by ACS-64 electric locomotives that Siemens is supplying to SEPTA under a contract awarded in 2015.