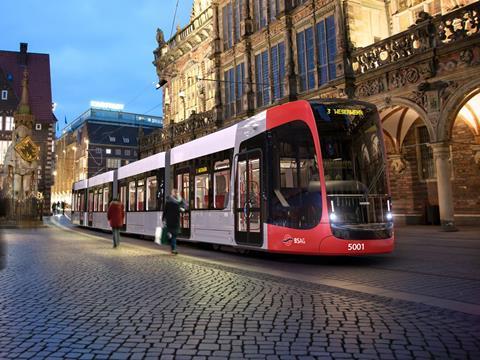 GERMANY: Bremer Straßenbahn has ordered an additional 10 Avenio trams from Siemens. The order announced on January 31 is an option on a contract signed in June 2017, which included a base order of 67 trams and options for up to 17 more.
Deliveries of the 10 trams are due to begin in 2021, following the entry into service of the first trams from the base order, which is envisaged in early 2019.
The four-section trams will be 37 m long and 2 650 mm wide, with capacity for 259 passengers. They will have multifunctional spaces and an electric ramp at one door. Other features include LED lighting, air-conditioning, wi-fi and regenerative braking that will feed energy back into the grid or power the HVAC. Maximum speed will be 70 km/h and all wheels will be equipped with sound absorbers.