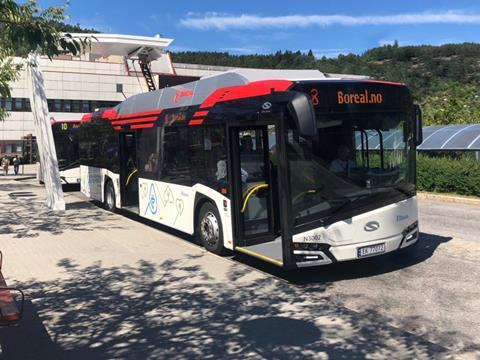 NORWAY: Solaris has delivered five Urbino 12 electric buses to Kristiansand. Operator Boreal Buss is using the vehicles on route 10.
Solaris signed a €3m contract with Boreal Buss last year. The 12 m long buses are fitted with two 125 kW traction motors powered by 145 kWh Solaris High Power batteries. These are charged via a five-pole roof-mounted pantograph and plug-in charging.
The buses are equipped with LED lighting, air-conditioning and 15 double USB sockets.