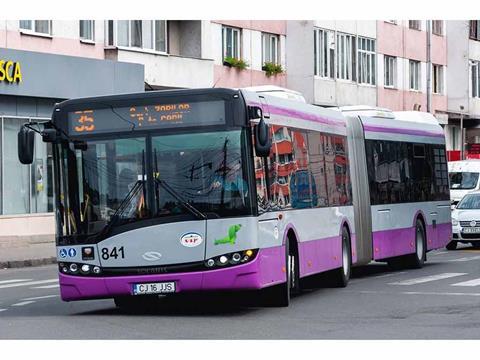 ROMANIA: Solaris Bus & Coach is to supply up to 30 electric buses to Cluj-Napoca, the company announced on August 11. Deliveries would take place over the next three years, with the base order of 10 buses due to be completed within nine months.
Solaris will supply its Urbino 12 electric model, which features a 160 kW central motor powered by 200 kWh traction batteries. Medcom will supply the electric drive. The city will install 11 plug-in and two pantograph charging stations. The air-conditioned buses will be equipped with wi-fi.
The order is partly funded by the Swiss-Romanian Cooperation Programme. Operator CTP already has 40 articulated Solaris buses in its fleet.