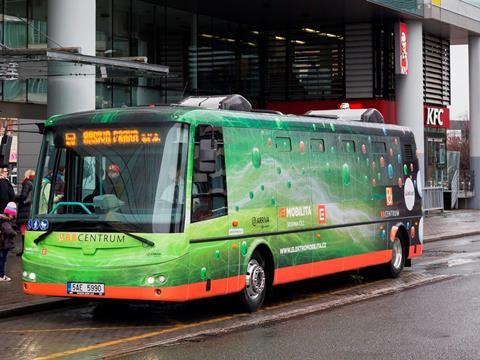 CZECH REPUBLIC: The 3ČSAD union of transport operators ČSAD Havířov, ČSAD Karviná and ČSAD Frýdek-Místek has ordered 12 electric buses from SOR Libchavy.
ČSAD Frýdek-Místek is due to take delivery of six EBN 9.5 buses by October for service in Hranice. These will be funded by the Integrated Regional Operational Programme, which is providing KC80·4m that also covers two natural gas buses being ordered under a separate contract.
Six EBN 11 buses are due to arrive by August 2018. Three of these will go to ČSAD Havířov, two to ČSAD Frýdek-Místek and one to ČSAD Karviná. These are being funded through the Integrated Territorial Investment programme, which is also funding the supply of eight natural gas buses for Havířov, seven for Karviná and two for Orlová.
The SOR buses will be charged overnight, with a full charge taking 6 h.