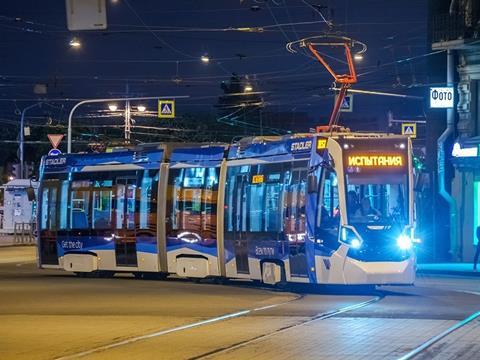 RUSSIA: Stadler has applied to the St Petersburg authorities to build a tram assembly plant in the city.
The Swiss company has proposed an offset contract with the municipality under which the manufacturer would pay to build the factory in return for the city guaranteeing to buy a set amount of the output.
On August 9 city transport operator Gorelektrotrans began testing a short version of the Metelitsa tram produced at Stadler's Minsk factory. Earlier this year nine longer Metelitsa trams entered service in the city, the first batch of 23 ordered by a private operator that is developing a network in the Krasnogvardeisky district.