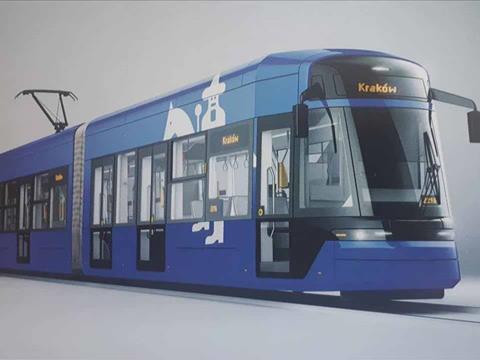 POLAND: Stadler has become the sole owner of Solaris Tram after buying 40% of the joint venture from CAF, the Swiss company announced on November 19.
Solaris Tram came into being on April 1 2017 as a joint venture of Solaris Bus & Coach and Stadler. The following year CAF bought 100% of the shares in Solaris Bus & Coach in an acquisition that was completed on September 4. CAF also entered into an agreement for Poland's PFR investment fund to acquire a 35% stake in Solaris on the same terms and conditions.
Stadler now owns the former Solaris factory in Środa Wielkopolska near Poznań with 250 employees. The site currently specialises in steel bodyshells. Stadler plans to invest 65m złoty to expand and modernise the facility, which would introduce newer welding technology.
Solaris Tram is to work together with Stadler Polska to bid for tram supply contracts in Poland and other markets. A consortium of Solaris Tram and Stadler Polska already has a contract to supply 35 trams to Kraków from Stadler Polska's Siedlce factory, which has been assembling trams since 2017. The framework agreement signed in January includes options for 15 more vehicles.
'Stadler employs more than 1 400 people in Poland at various sites', said Executive Vice-President of Stadler's Central Europe Division Christian Spichiger. 'Through the acquisition of Solaris Bus & Coach's share and the corresponding investment, we underline once more the importance of the Polish market for us.'