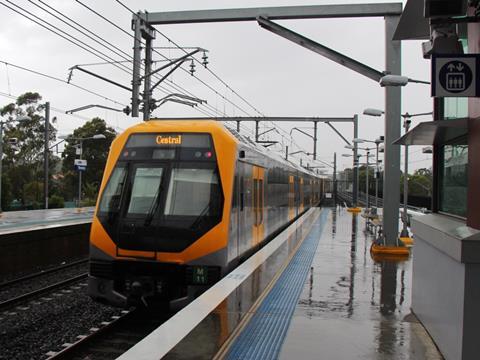 AUSTRALIA: Sydney Trains has exercised a A$225m option to extend Downer EDI's maintenance contract for its fleet of Millennium electric multiple-units for a further 10 years from June 2017.
Downer supplied 35 four-car Millennium sets from 2002 and has been responsible for their maintenance from new.
Downer is currently maintaining for 26 years the Waratah EMU fleet, supplied by the Reliance Rail PPP consortium. It and will maintain for 25 years the 24 similar eight-car Sydney Growth EMUs that it is supplying in co-operation with CRRC Changchun under a contract awarded in December.
Downer's other maintenance activities in Australia include 30 years of maintenance for the High Capacity Metro Trains fleet that it will be supplying to Melbourne as part of a PPP consortium with CRRC Changchun and Plenary. It already maintains Western Australian Public Transport Authority's Type A and B EMU fleets until 2026 as part of a joint venture with Bombardier.