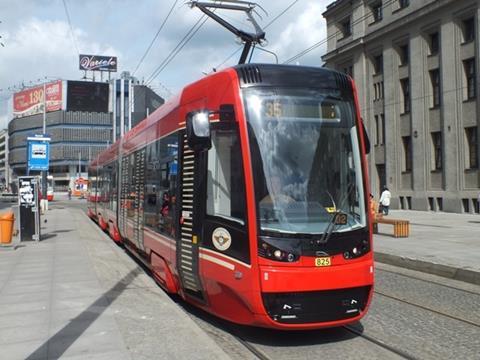 POLAND: Tramwaje Śląskie has selected Pesa as preferred bidder to supply 35 multi-section trams to operate on the network centred on Katowice.
The Bydgoszcz-based supplier is to supply 27 65·5% low-floor bidirectional trams 25 m long, and eight 74·1% low-floor unidirectional trams 32 m long. The shorter trams are to be delivered by the end of March 2020 and the longer trams by the end of June that year. The longer vehicles would be used on a route under construction in southern Katowice.
The base order is worth 271·8m złoty, and includes repair and staff training. There is an option for five more unidirectional trams, which excludes the repair and training elements.
A Solaris-Stadler consortium and H Cegielski also bid.