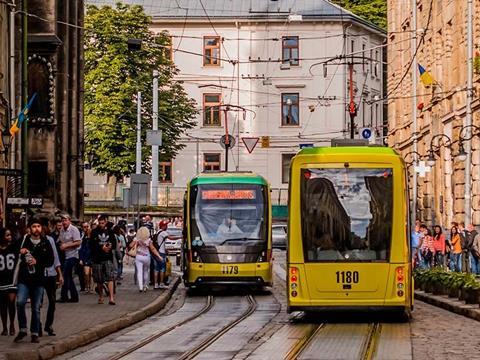 UKRAINE: The government and European Investment Bank signed a €200m loan agreement on November 11 to support a nationwide public transport investment programme. The 22-year loan has a five-year grace period.
The funds will contribute to the €408m urban transport programme that covers investment in 11 cities. The remainder of the money is due to come mainly from the European Bank for Reconstruction & Development, with local governments also contributing.
By the end of 2021, 603 trolleybuses are to be purchased, along with 56 trams for Odesa, nine for Kyiv and nine for Lviv, in addition to 36 metro cars for Kharkiv.
Other investment will go into the refurbishment of 32 km of the Odesa tram network and 4·5 km in Lviv. Depots and traction substations in both cities will be overhauled, and the loans will partly cover the cost of an electronic fare collection system in Lviv. Kyiv is also in line for tram infrastructure upgrades on 9·2 km of its network.