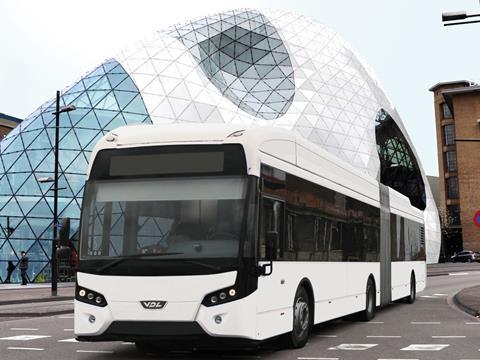 SWEDEN: VDL Bus & Coach is to supply 25 articulated electric buses to Umeå municipality, the manufacturer announced on May 23.
The Citeas SLFA-180 buses are expected to enter service in June 2019 on routes 1 and 8, operated by Transdev Sverige. The buses will be fitted with 48 seats and USB charging sockets, and will have additional insulation and heating to withstand the cold climate.
Each bus will have a 169 kW battery that can be charged through a roof-mounted pantograph at rapid charging stations to be installed in three locations. VDL will supply the double 450 kW chargers, as well as one 50 kW and 12 double 30 kW depot chargers for overnight use.