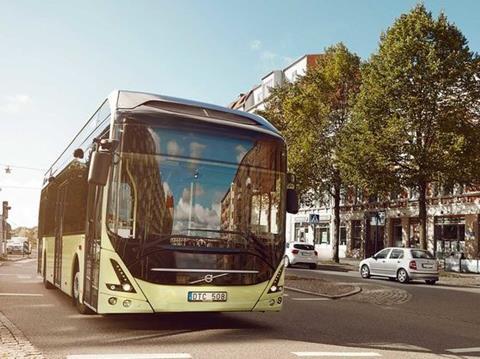 SWEDEN: Bivab and Uddevalla Omnibus have ordered four Volvo 7900 Electric buses for use in the city of Uddevalla.
The vehicles are expected to enter service in mid-2019. Volvo will undertake maintenance for both the vehicles and their batteries at a fixed monthly cost. Maintenance will be handled by Bröderna Brandt Lastvagnar.
The 200 kWh batteries will be charged using plug-in charging at the depot. The buses will also be equipped with roof-mounted pantographs to provide for rapid charging in the future.