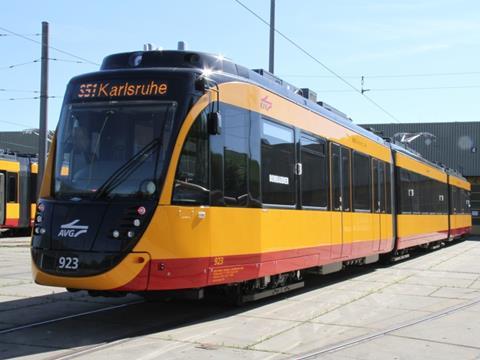 GERMANY: Karlsruhe tram-train operator AVG signed a €59·5m contract with Bombardier Transportation on May 18 for the supply of a further 12 Flexity Swift ET 2010 light rail vehicles.
Deliveries are due to take place between September 2017 and March 2018. Equipped to run on both the 750 V DC and 15 kV 16·7 Hz AC parts of the tram-train network, the LRVs will be 37 m long and 2 650 mm wide, with capacity for 244 passengers including 93 seated. The air-conditioned vehicles will be fitted with a toilet and wi-fi.
AVG already has 30 Flexity Swift ET 2010 vehicles in service, which it ordered from Bombardier in September 2009.