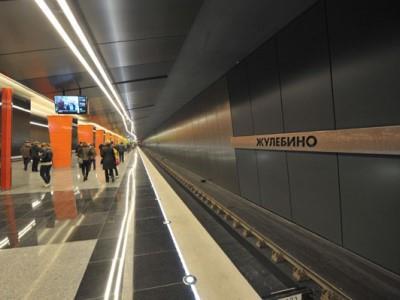 RUSSIA: A 5 km extension to Moscow metro Line 7 opened on November 9. This extends the line southeast from Vykhino to Zhulebino, with an intermediate station at Lermontovskiy Prospekt.
The extension puts 90% of the population of Zhulebino district within 'walking distance' of the metro, according to Moscow Metro. About 40% of passengers currently travelling to Vykhino will use the new stations, said Moscow Metro Head Ivan Besedin at the opening ceremony.
A further 1·4 km extension to Kotelniki is due to open next year. This will be first station on the metro beyond the city boundary. Like the recently opened extension, this is part of the Moscow 2020 expansion programme.