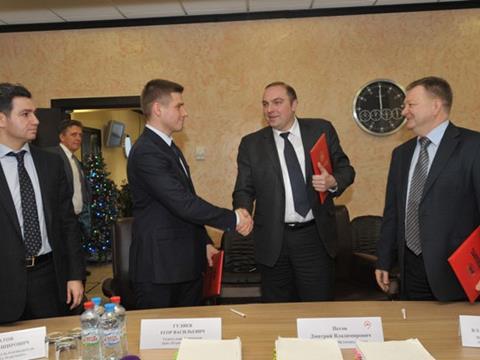 RUSSIA: Moscow Metro has signed a contract with Transmashholding subsidiary Transholdleasing for the supply of 768 metro cars. The contract includes 30 years of maintenance.
Transholdleasing was the sole bidder, and the tender was initially pronounced invalid for this reason. However, the bid met the tender conditions, so a contract was eventually signed on December 25. Its value was undisclosed.
The cars are to have wider doorways than existing metro cars, as well as improved ventilation and air-conditioning. Other features include through gangways, tip-up seats and wheelchair spaces.
Deliveries are due to take place between 2017 and 2020 at a rate of 192 cars per year. Most of the cars — formed into 92 eight-car sets — will be used on Line 7 (Tagansko-Krasnopresnenskaya), which is one of the busiest.
Moscow Metro has said that by 2020 it will need to procure at least 2 300 new cars. In March 2014 it signed a 143·9bn rouble contract with Metrowagonmash and Transholdleasing to buy 832 metro cars by 2017.