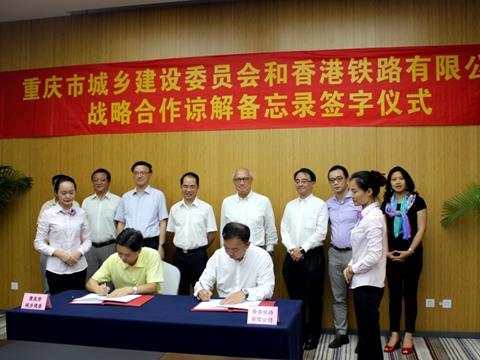 CHINA: MTR Corp signed a memorandum of understanding on July 23 with the Chongqing municipal government for rail and property development in the municipality.
Under the terms of the agreement, MTR will discuss the potential for investment, construction and operation of one or more metro lines in the city. The authorities are also interested in residential, retail and office developments around stations and depots on the basis of MTR's rail-plus-property model successfully harnessed by MTR in Hong Kong over many years.
The city of 30 million has a 170 km metro network, with plans to expand this to 300 km by 2020.