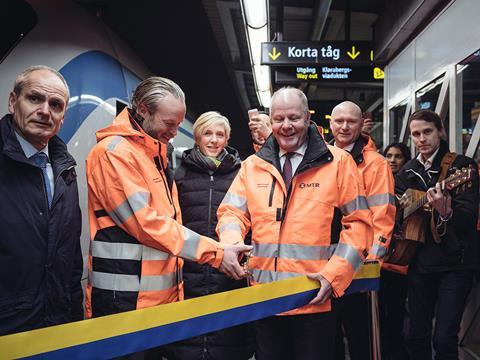 SWEDEN: MTR Corp subsidiary MTR Pendeltågen took over train operations, station management and rolling stock maintenance on the Pendeltåg suburban network serving the Stockholm area with effect from the December 11 timetable change.
The Pendeltåg services carry around 87 million passengers/year on four routes with a combined length of 241 km and 53 stations.
The 10-year concession with an option for a four-year extension was awarded by local transport authority Storstockholms Lokaltrafik in December 2015, and follows on from a previous contract with SJ subsidiary Stockholmståg. This becomes MTR's third Swedish train operating business, building on the operation of Stockholm's Tunnelbanen metro since 2009 and the MTR Express open access inter-city service which was launched in 2015.
MTR Corp CEO Lincoln Leong said that MTR Pendeltåg would 'progressively deliver enhancements in the reliability and efficiency of the train service' to improve customer satisfaction. Promised improvements would include adding 150 extra customer-facing staff, refurbishing the trains and stations and installing better lighting 'to provide a more comfortable, welcoming and secure travelling environment'.
MTR will also work closely with the transport and infrastructure authorities to support the opening of the Citybanan, which will provide additional cross-city rail capacity from July 2017.