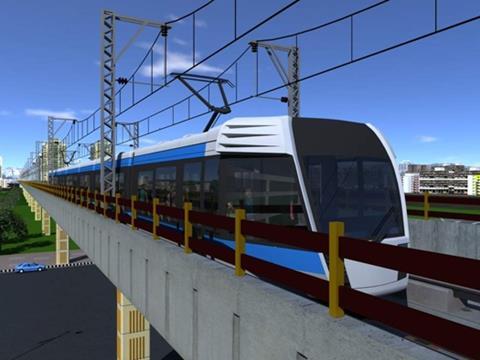 INDIA: CSR Zhuzhou signed a contract on September 10 to supply rolling stock for the first phase of Navi Mumbai metro's Line 1. The contract is worth 300m yuan, including maintenance.
The three-car trainsets would be 64·6 m long and 3 160 mm wide, with capacity for 1 128 passengers. Maximum speed would be 80 km/h. The trains would feature stainless steel bodies, air-conditioning and LED lighting.
A six-line elevated metro is planned for the satellite new city near Mumbai, totalling 117 km. The standard gauge network would be electrified at 25 kV AC.