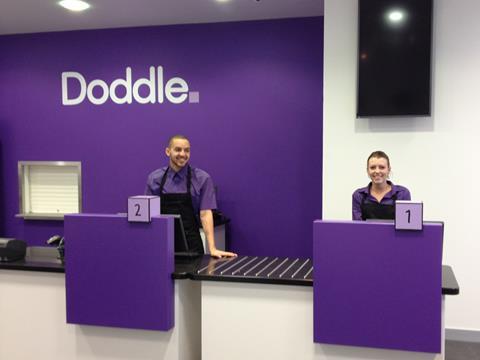 UK: Infrastructure manager Network Rail is to test the concept of providing parcel collection and dispatch facilities at main stations to capitalise on the growing online retail market.
The dedicated parcel shops would be open seven days a week, with customers notified by a mobile app, SMS and e-mail. The service would be available to any retailer, parcel carrier or shipper.
Branded Doddle, the business is being launched through a joint venture with Lloyd Dorfman, entrepreneur and founder of the Travelex foreign exchange business.
The first Doddle location will be Milton Keynes Central station, followed by London Paddington and Woking with other locations expected to open throughout 2014.
'Our initial conversations with both leading retailers and carriers have been extremely positive with many indicating a desire to become an early adopter', said Project Director Peter Louden. 'They are excited by the fantastic locations and the guaranteed footfall which is expected to increase by 30% by 2020.'