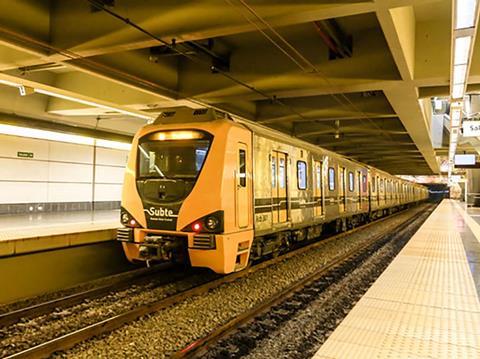 ARGENTINA: Line H of the Buenos Aires metro reopened to traffic on July 4, having been closed for a week as final testing and training was undertaken with the new fleet of Alstom trainsets.
According to metro authority SBASE, Line H is the first on the Buenos Aires network to have a completely new, air-conditioned fleet, an initial batch of 36 cars having been commissioned to work the 7∙3 km route between Las Heras and Hospitales. A total of 120 cars have been ordered for Line H, with regenerative braking, in-car CCTV and air suspension that adjusts for car loads.
The reopening of Line H also represents another 'huge milestone', according to SBASE, as it is the first route in Buenos Aires in to be resignalled with CBTC supplied by Siemens.