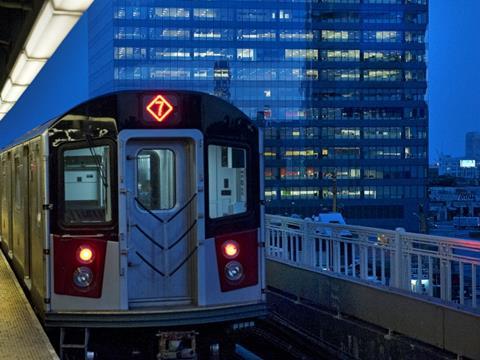 USA: New York Governor Andrew Cuomo announced on June 20 a proposal to give the state control of the Metropolitan Transportation Authority board.
Asserting that 'the MTA is in a state of crisis' and that 'there is no quick or small fix', Cuomo says that giving the state a voting majority on the board would help to resolve recent reliability issues that have cropped up across the network.
At present, there is no voting majority on the 14-seat board. New York state has six seats; New York city has four seats; Nassau, Suffolk, Westchester, Dutchess, Orange, Rockland and Putnam counties have four seats between them.
Cuomo's proposal would add two seats for the state and give the chairman — appointed by the Governor — one additional vote. This would result in the state having nine votes out of 17.
Cuomo notes that the state contributes more funding to the MTA than any other source, and it 'is the obvious entity to manage a regional network'.
'Complex projects don't get effectively managed by unanimous agreement of large political bureaucracies. We don't have 10 years to do this. The state will dedicate itself to the task and assume responsibility, but the state needs the authority.'
MTA is hosting a conference next week for suppliers interested in contracts as part of its $32bn capital plan, which includes new rolling stock, signalling and other equipment.