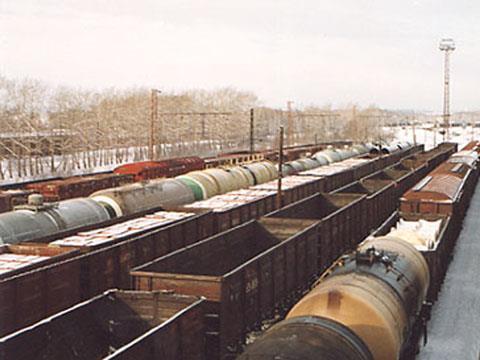 Korea Railroad Research Institute has signed a memorandum with the Indonesian Trade & Industry Council to explore opportunities for involvement in the Jakarta airport rail link and Jakarta – Surabaya upgrade. A feasibility study for the airport line is being undertaken by Sarana Multi Infrastruktur and Japan International Co-operation Agency.
Last month the board of Russian Railways approved plans to auction 75% minus two shares of Freight One in the third quarter of this year. KPMG values the stake at 115·5bn roubles. RZD will also sell 25% plus one share in TransContainer, which is expected to raise 10·7bn roubles, and 75% minus two shares in four supply subsidiaries.
Work began in March on a 1 km rail spur to serve a Mercedes-Benz car plant under construction at Kecskemét in Hungary. Five trains a day will use the line from 2012.
New Zealand's Ministry of Transport has confirmed that the cost of rebuilding Christchurch following the February earthquake could lead to 'small timing changes' for current rail investment projects, and 'is likely to make it harder' to finance unfunded schemes such as the NZ$2bn Auckland CBD rail loop.
Under a Ministry of Transport austerity programme, Czech infrastructure manager SZDC has published a list of 27 rural lines that could be abandoned if no private investor or regional authority is willing to take them over.
The new coalition government in the Australian state of Victoria has confirmed the Regional Rail Link in Melbourne will go ahead, but it will take an extra two years and cost up to A$1·1bn more than previously announced (RG 8.10 p15).
Union Pacific is to build a US$400m intermodal yard and fuelling point close to Santa Teresa Airport, New Mexico, by 2015, partly funded through a locomotive fuel tax exemption.
In late March QR National approved the A$185m Goonyella System Expansion 140 project to increase capacity by 11 million tonnes/year to 140 million tonnes. The BHP Billiton Mitsubishi Alliance is planning to spend US$2·5bn to lift capacity at Hay Point Coal Terminal.