EUROPE: SNCB has found a new partner to operate international services to southern France and Spain, reports Laurent Charlier.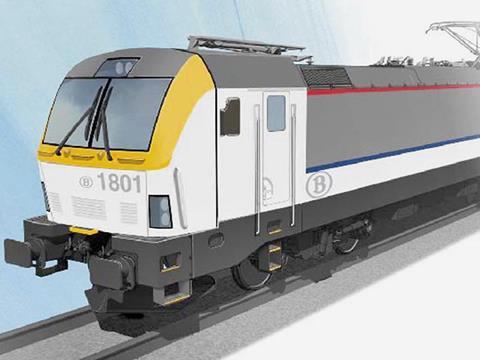 From the timetable change on December 14, Belgian freight operator B-Cargo has been working with Euro Cargo Rail, the EWS subsidiary that now forms part of DB Schenker Rail's Western business unit. SNCB had already been handling train preparation at Calais for ECR open-access services, but the new partnership covers long-distance traffic to southern France as well as transit flows to and from the Iberian peninsula.
SNCB has been facing increased competition from SNCF in its home market, and is progressively abandoning its traditional agreements with the French national operator. But the relationship has not broken down completely, and co-operation is likely to continue in places, at least for wagonload business and the Sibelit alliance with SNCF, CFL and SBB on the Antwerpen - Switzerland route.
As part of its 2003 strategy, SNCB has been developing international freight corridors through partnerships such as Sibelit. The Cobra corridor between Antwerpen and the Ruhr is being implemented with DB and should be launched officially in the next couple of months. The accord with ECR clearly brings SNCB closer to the expanding German incumbent, but CEO Marc Descheemaecker insists that there is no question of the Belgian business letting itself be 'swallowed up' by its larger neighbour.
The first services to be operated under the new accord are marketed by SNCB's intermodal business units IFB and TRW, and connect Ronet, near Namur, with Madrid. The two operators have established a common pool of 10 Vossloh G2000BB locomotives, with another seven to come. These haul the trains between Ronet and St-Pierre-des-Corps, from where an ECR Class 66 handles the leg to the Spanish border at Irún. Belgian drivers operate as far as Tergnier in France where they hand over to ECR crews. The partnership is expected to take over other services, including flows between Antwerpen and Mâcon or Lyon.
Meanwhile, using its open access rights, B-Cargo is bidding to become the leading regional operator of general freight traffic within the triangle linking Calais, Basel and Rotterdam. Its expanding operations in northern France include flows to Calais- Fréthun for the UK, to a steelmaker at Fargniers and to the Dourges intermodal terminal south of Lille on behalf of Veolia Cargo Rail France and Rail Link Europe. B-Cargo has established a local subsidiary in Lille, On Site Rail France, to handle shunting and train preparation. It has also won back chemical traffic for the Tessenderlo Group from Fret SNCF.