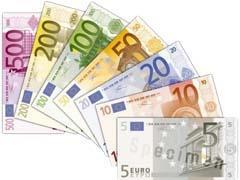 VOSSLOH: Sales at Vossloh were up 19% at €1·2bn in 2008, with EBIT up 24% on 2007 to €138m. Earnings jumped from €71m to €139m, with €47m from the disposal of Vossloh Infrastructure Services to Vinci Group.
After adjusting previous figures to allow for the divestment, Vossloh's Rail Infrastructure division reported sales of €707m in 2008, up 28% on 2007. Fastening Systems sales of €255m were up 29%, with China once again the biggest market. Demand in Turkey was strong, and on March 6 this year an expanded fastener plant was opened at Erzincan. Vossloh Switch Systems reported its highest-ever sales, up 27% to €454m, partly as a result of acquisitions.
Motive Power & Components sales grew 8% to €505m. Deliveries of locomotives from Kiel were mainly to private operators and leasing companies, while the Valencia plant generated half of its sales from locomotives, and half from light rail and suburban trains and bogies.
'2008 was another outstanding year for Vossloh and provides us with a sound launching pad for the difficult economic situation', said CEO Werner Andree. 'Despite the current economic concerns we look confidently ahead over the years to come.'