AUTOMATION: Communications-based train control is putting more intelligence on board trains, along with high capacity data links that can be harnessed to carry other systems. Invensys Rail Group CEO James Drummond tells Chris Jackson that rail is starting to copy the convergence of technologies seen in other industries.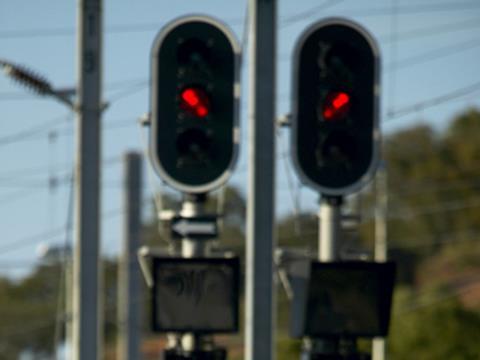 'We do see some form of convergence' between signalling and train control systems, confirms James Drummond, Chief Executive & President of Invensys Rail Group. As one of the 'big seven' signalling suppliers Invensys is active in all three of the emerging technologies - ETCS for main line applications, CBTC for the urban and metro sector, and more recently Positive Train Control in North America.
'They are three legs of the platform', Drummond suggests. 'ETCS and CBTC are already converging', he reports, pointing out that in Spain infrastructure manager ADIF is using ETCS on its main lines, but with a CBTC overlay to permit automatic train operation on the core of the Madrid suburban network. 'I am not sure whether that means one platform in the longer term, but there are clearly benefits in being able to combine elements of both systems.'
Invensys has expanded its PTC capability through the acquisition last year of Quantum, which supplied the equipment now in commercial operation on the Panama Railroad. With the US Class I railroads 'finalising their requirements for an interoperable version' to meet the 2015 implementation deadline set by Congress (RG 11.08 p861), Drummond admits that 'PTC will need further development'.
CBTC is probably most advanced to date, which he attributes to the stand-alone nature of metros, citing the central control system implemented by Hong Kong's MTR Corp. 'Metros are more flexible, as discrete systems, and are therefore able to move forward with a greater degree of freedom. Main line railways are more interconnected, and have more legacy issues to deal with'.
Sharing costs and benefits
Asked whether vertical separation has impacted on ETCS implementation, Drummond diplomatically suggests that 'there is no perfect way of running a railway'. However, he feels that 'separation enables infrastructure managers to focus more closely on the quality of the infrastructure', while the train operators focus on operations and customer service; there is no question that this has happened.'
The biggest challenge, he admits, is that communications-based train control 'means putting infrastructure onto the trains. We need to understand the balance of costs and benefits between infrastructure manager and train operator.' He believes ETCS could offer 'significant benefits to the train operators', but these have 'not really been thought through', although 'discussions are live in the UK at present'.
'What we are seeking to do is understand better the issues for train operators, vehicle owners and maintainers', he explains. One benefit is the additional capacity which ETCS can provide, 'but how do we monetise that?' Others could come from harnessing the onboard processing power 'to do much more than running the signalling and train control. For instance, we can optimise asset management, control and monitoring using the same closed communications loop without compromising the safety integrity.'
'It is clearly best for the railway to go in the direction that ETCS requires', he insists. But to do that 'we need to optimise the benefits for the industry as a whole'.
The advantages are also being recognised outside Europe, with Drummond reporting a lot of interest from railways as far apart as Turkey, Australia and Latin America. 'The potential for ETCS to be a de facto global standard is very real', he suggests.
ETCS consolidation period
Despite the chequered history of ETCS application in Europe, Drummond insists that 'there is no question of commitment to the standards; huge amounts of investment are going on. But countries have committed at different times and to different degrees', which complicates the process.
'The trick is to make sure the standard leaves enough space to deliver interoperability, but not at a cost that makes it unacceptable in the market', he believes. 'So far that potential is being realised.'
After a relatively rapid evolution, Drummond feels a period of consolidation is now essential. The debugged SRS Version 2.3.0D 'is clearly understood and genuinely interoperable — it gives the right degree of flexibility without undermining inter-operability - a good robust standard. We need time to allow that to become established, for customers to become confident, and for suppliers to deliver against that standard. There needs to be a period for demonstrating the deliverability and practicality of 2.3.0D - to suppliers, customers and politicians alike.'
'Suppliers have made a very significant commitment in delivering the system, and need to recoup that investment', he adds. But this does not mean an end to development. 'We signed a memorandum of understanding in 2008, and the suppliers are all committed to Version 3.0.0. But it is an essential requirement that customers who go with 2.3.0D can later migrate to 3.0.0. We mustn't stop development completely, but having a clear migration path is absolutely critical.'
Reshaping the group
Since joining Invensys in 2005, Drummond has been working to integrate more closely the group's four established signalling businesses. 'Invensys Rail Group is coming together', he confirms. 'They were autonomous companies which were very successful in their own markets, and understood their customer requirements. Today there are international standard products, rather than market-specific requirements. We have responded to this by developing our capabilities as a group.'
One 'critical re-engineering decision' was 'to make resources available to all companies'. Invensys has built on its local competences as the basis for its four main centres of excellence: interlockings in Chippenham, CBTC in Madrid, control systems in Brisbane and communications in California.
'R&D investment was spread between the four main sites, but it is now a shared resource. This is a very significant change. Four years ago R&D spending was 20% group, 80% local; now it is the other way around.' Residual local spending is mainly focused on 'configuring standard products to meet local variations and customer-specific requirements, as well as sustaining the existing legacy technologies'.
In addition, the Rail Group has been developing its engineering capability with 'shared centres of production in India and Thailand, to improve competitiveness of our products. These resources are available to all operating companies, and are not part of any single business.'
Despite the consolidation, Drummond insists that the traditional brands will not disappear. As an example, 'Dimetronic has a very good track record in Spain and Portugal, and an understanding of the market — the brand is very significant, and has a cachet across the Spanish area of influence. And the Westinghouse brand is working well in India, where we have a good reputation.
'There are some markets where we have no historic presence, where we could use the Invensys brand. But even where we lead with local branding, we make clear that it is "part of Invensys Rail Group", to emphasise our broader capabilities.'
Growing market share
In its first-half results for the six months to September 30 2008, Invensys Rail Group reported orders totalling £335m, a 44% increase compared to the same period in 2007. Operating profit of £65m was up by the same proportion, meaning that rail contributed more than half of Invensys profits from 29% of total turnover.
Of the seven main suppliers in the signalling, telecommunications and train control sector, Invensys occupys the middle ground with Alstom and Ansaldo STS, behind Siemens and Thales but ahead of Bombardier and GE. Drummond believes that Invensys is growing fastest, with an average of 10% per year over the past four years, compared to average market growth of 3% to 4%. 'We must recognise the lumpy nature of order intake, but I would like us to break away from the pack and challenge the market leaders', he says.
'Our future strategy is clear. We will focus on single-platform technologies. We will concentrate on the markets where we are already established, such as the UK, Spain, Australia and the USA, plus a limited number of new markets where we have the technology for specific applications. But we recognise that certain customers will have requirements that we cannot meet.'
When choosing new markets, Drummond says he is looking for 'a clear commitment to invest in rail', be it renewals or new construction. Although that is 'a very simple filter' it is 'good enough to give us the confidence to commit resources into the country. It is all about sustainability and the visibility of the order pipeline. When we are sure, we will invest.
'We would rather have three good markets with steady business for 20 years than chase after 20 markets with one or two opportunities.' He cites Singapore, where 'we have never not had a live project in the past 20 years.' Today, Dimetronic is supplying CBTC for the Downtown Line, with interlockings coming from Westinghouse UK and control systems from Australia. 'And LTA's long-term plan, the 20-year integrated transport strategy, gives us confidence that there are further good prospects in this market.'
Another area of growth is maintenance and support services. 'We have always supported our installed base, but the scope is growing. It is not necessarily for a full lifetime, but 10 to 15 years is an increasingly common requirement.' Drummond says this is 'a worthwhile activity', as the supplier gets 'close to the performance of equipment, offering valuable feedback into design and upgrading of the technology.'
Grouping the service element with supply of spare parts, maintenance now accounts for between 10% and 20% of rail group turnover. 'We are often finding that we are now being asked to commit to a broader scope of support at the time the original contract is let', reports Drummond. 'This is a new development in the last three years, typically on new systems, where there is no existing in-house capability, or there has been a major change of technology'.
Looking ahead, Drummond wants to see Invensys Rail Group recognised 'as the leading train control and communications provider. Not necessarily the biggest in terms of turnover or profit, but for customers to recognise us as the technology leader, innovative in the means of delivery and the reliability of installed systems. If they want capacity or performance they think of us first. Turnover is an output metric - getting these things right is what I am interested in.'
Intelligent automation
Noting that Invensys 'draws its strength as a technology company', Drummond points out that this allows it to 'use its skills across many industries'. He sees 'a lot of synergy between rail and industrial automation', which is the group's biggest business area.
'A lot of rail technology today was pioneered in industrial automation applications. There are many proven and debugged systems out there, when the rail industry is ready to accept them.' As examples of successful transfers, he highlights the Systematics control systems platform from Foxboro and the Westlock computer-based interlocking which uses a Triconex high-integrity processor module developed for the nuclear power industry.
'We are a "pure play" technology company. We look at how technology can help the capacity and efficiency of railway operations. If you look at the industrial automation processes, you can see a similar progression there too. In the rail sector, it is possible to start with discrete elements, prove a number of applications and integrate them later.
'Look at train control and train operations - we could be moving towards an integrated platform.' Or capacity, where train control is the 'lever' to improve headways and optimise the use of the network. 'Integrating train control with asset management systems would avoid capacity "leakage" and boost utilisation.
'A broader "intelligent infrastructure" offers the next level of technology. We already have systems for real-time monitoring of track circuits and point machines, for instance. Add in power supplies and energy usage, ventilation, security and passenger information systems and this would all help to optimise system availability.'
Operators may be reluctant to put all their eggs in one basket, and Drummond recognises that an open architecture would allow the railway to combine applications from multiple vendors. 'We have seen this in industrial automation, where customers such as ExxonMobil are working to integrate applications seamlessly in an agnostic way. And that has to be true in rail, where the infrastructure is well established and there are so many applications that one technology is never going to win.'
Railway of the future
Drummond believes that the next five to 10 years will see the evolution of 'an overarching intelligent infrastructure for the whole railway'. He reports that a number of customers, including Network Rail, DB Netz and ADIF are 'thinking about the same issue in slightly different ways'. He recognises that 'it will take some time to emerge, because of the complexity', but 'we are looking at how we can bring our technology to bear - for rail and industrial automation, and at what innovations may be needed'.
Noting that the Archestra industrial automation platform used by Exxon-Mobil 'emerged from a customer vision', he accepts that the intelligent railway concept poses a challenge for operators as well as suppliers. 'This cuts right across organisational and technical boundaries. There will be an impact on the IT department, operations, maintenance, S&T, even the customer services department. They all need to discuss the concept, and work together, and everyone needs to get comfortable with the vision. So it will be important to determine who is in charge.'
Drummond would like to work 'with one or two customers to define their requirements and produce a working model to demonstrate reliability and effectiveness. That would allow us to refine the requirements, and the customer to develop a business case. It is probably best done with a limited number of committed customers - and we are talking to them.'
He hopes to see one or two pilot projects emerging 'in the next couple of years' to validate the likely requirements. 'We could see some real working systems within five years', he predicts.