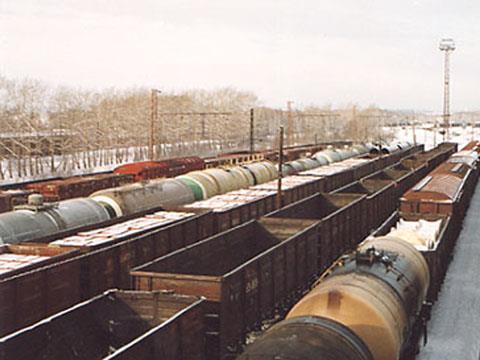 RUSSIA: A protocol confirming the route of the planned 415 km railway from Kuragino to Kyzyl was signed by the Tyva republic's head of government Sholban Kara-ool and Eniseiskaya Industrial Corp CEO Dmitry Sahno on February 27.
An extension of the Russian Railways network to Kyzyl, the capital of the Tyva republic, is one of the national government's transport infrastructure priorities. The project will be undertaken using a combination of state and private finance, with 98·6 rouble cost shared equally by the Russian Federation Investment Fund and Eniseiskaya Industrial Corp, which has a concession to exploit reserves of a billion tonnes of coking coal in the Elegest coalfield.
The Northwest Transport Design Institute has proposed a 415 km route with 15 tunnels and 14 km of bridges. Construction is expected to start next year for completion in the third quarter of 2014.
RZD will operate freight and passenger trains on the route, which is expected to handle 12 million tonnes of coal and 3 million tonnes of other freight a year. Trains will initially be diesel hauled, but EIC says there will be provision for electrification of the line at a future data.