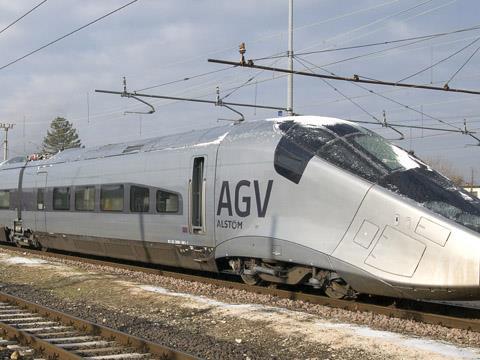 ITALY: Alstom's AGV demonstrator trainset has reached 300 km/h during trials on the Roma - Napoli high speed line, the planned maximum running speed of the production trains currently being built for the launch of services by open access operator Nuovo Trasporto Viaggiatori in 2011.
Alstom has now completed dynamic testing of the demonstrator trainset, and is currently focusing on the signalling systems. Trials on high speed and conventional lines began on February 9 and will continue until June, with test running at 330 km/h planned.
NTV placed an order for 25 AGV trainsets in 2008, and has an option for a further 10. The contract with Alstom Transport includes maintenance for 30 years.