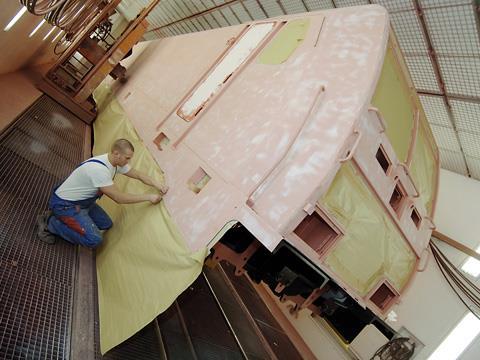 BOMBARDIER Transportation announced on September 19 that it had received an €40m order from Allco Finance Group for the supply of 12 Traxx F140 AC electric locomotives for use in Germany, Austria and Switzerland.
This is the first order Bombardier has won from Allco Finance Group, which is establishing a European leasing business based in London. Founded in Sydney in 1979, the Group has been involved in the rail sector since the early 1980, arranging structured lease transactions and other finance deals in Australia, Europe and North America. It also acts as an advisor to financiers and investors in rail and other long-life assets.
Allco's rail business centres on the leasing and management of freight locomotive and wagon fleets, providing a full spectrum of services including acquisition, rebuilds and overhauls, leasing and asset management.
The Traxx locos will be built at Kassel in Germany, with deliveries running from May to December 2008. The bogies will be supplied by Bombardier's plant in Siegen, with the Mitrac propulsion and control equipment produced in Mannheim. Edmund Schlummer, President, Locomotives, at Bombardier Transportation said the order demonstrates that the Traxx family of locos 'fulfil all economic requirements a successful leasing company is looking for in its rail vehicles'.