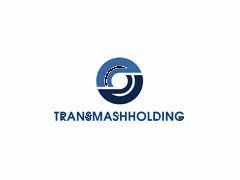 RUSSIA: Alstom Transport agreed on March 31 to take a 25% plus one share stake in Transmashholding.
The move builds on an existing partnership between the two companies that has seen the Alstom-TMH joint venture selected by RZD as a strategic partner to supply 1 210 double-deck passenger cars. Negotiations are ongoing with RZD to finalise the design of both the seating and sleeping car variants. The vehicles will be manufactured in the Tver region.
The extension of the partnership agreement will see Alstom making further investment to modernise Transmash Holding's production facilities. Alstom is also to appoint a Deputy General Manager to oversee Transmash's internal operations. Under the terms of the earlier agreement, what Alstom termed the 'upstream phase of technological co-operation' had allowed planning to start for the modernisation of Transmash's production facilities at Demikhovo, Bryansk and Tsentrovarmash. The upgrade programme will now be extended to another nine plants.
Alstom has also confirmed plans to develop a modular locomotive platform for the Russian and CIS region. The first example of jointly-developed design will be an electric locomotive based on a 'platform concept', which will be built at Novocherkassk works and delivered to RZD by the middle of 2010. It is envisaged that between 75% and 80% of the components for the joint venture's locomotives would be produced in Russia.