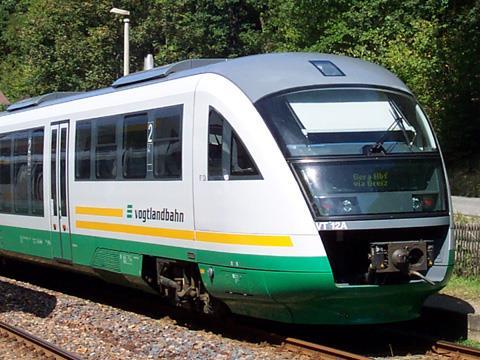 EUROPE: Arriva's Vogtlandbahn subsidiary has been awarded a contract to operate regional passenger services on the 56 km line linking the Czech towns of Liberec, Varnsdorf and Rybniste via Zittau and Seifhennersdorf in Germany.
Running for 10 years from December 2010, the contract was awarded jointly by the Liberec and Ústí nad Labem local authorities and Sachsen transport authority ZVON. Other bids were received from Sächsisch-Böhmische Eisenbahngesellschaft and Rhenus Veniro.
The local authorities will pay Arriva KC12·3m a year to operate services to Rybniste or Seifhennersdorf every two hours, giving an hourly service between Liberec and Varnsdorf. These will be augmented by a half hourly peak service from Liberec to Hrádek nad Nisou. Siemens Desiro DMUs will be used, and staff must be bilingual.