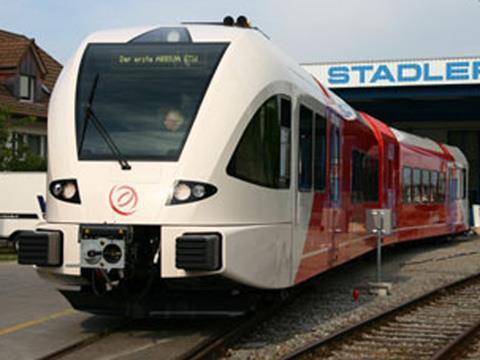 NETHERLANDS: The provinces of Overijssel and Drenthe and the region of Twente announced on May 11 that they had jointly selected Arriva to operate regional passenger services on the Vechtdal Lines. Bids had also been received from Syntus, Veolia and Pollarisrail.
Arriva will take over the Zwolle - Mariënberg - Emmen route from national operator NS in December 2012 and the connecting Mariënberg - Almelo line from Connexxion a year later. The new contract runs to 2027.
The Zwolle - Emmen route is to receive new electric multiple-units, while the diesel units on the Almelo line will be modernised and first class provided. There will be additional services on the Zwolle - Emmen route, including limited-stop services in the evenings and earlier trains on Sundays. Additional peak trains should provide additional capacity between Zwolle and Coevorden, and there will be improved connections at Mariënberg.