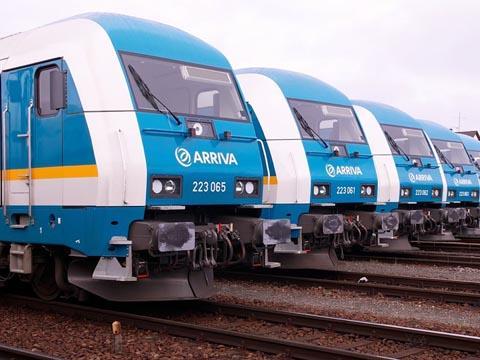 UK: Shareholders of Sunderland-based international bus and rail operator Arriva voted overwhelmingly at a special General Meeting on June 17 to support the proposed takeover of the company by Deutsche Bahn.
The Arriva board had recommended acceptance of DB's cash bid announced on April 22, under which the state-owned railway group will pay £7·75 per share, valuing Arriva at £1·585bn, and assume debts totalling 835m.
The shareholder vote paves the way for a formal court application to be lodged on June 22, followed by hearings on August 24-26. That should see the deal completed by the end of August, subject to final clearance by the national and European competition authorities.
'We have reached a major milestone on the road to the merger', said DB Chairman Dr Rüdiger Grube. 'With the successful bus and rail services operated by Arriva in 12 European countries, Deutsche Bahn will enter a new dimension of passenger transport.'
The intention is that Arriva shares will be delisted from the London Stock Exchange when the deal is completed, and the company will then become 'an independent, wholly owned subsidiary of DB UK Holding Ltd'. DB says that the Arriva brand will be retained for use outside Germany, and that it is looking forward to working in close co-operation with the existing Arriva management team.