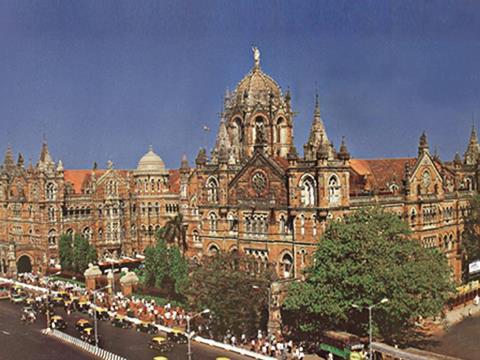 INDIA: Internally-generated funding is likely to fall sharply this year, according to the Indian Railways budget for 2009-10 presented on July 3 by recently-appointed Railway Minister Mamata Banerjee. Noting the 'continuing trend of recession', she announced 'more realistic' projections than those set by her predecessor Lalu Prasad in his interim budget ahead of the general election.
IR's operating ratio had fallen from 75·9 in 2007-08 to 88·3 last year, and Banerjee predicts that it will drop further to 92·5, reducing the operating surplus available for investment. Gross traffic receipts are expected to increase from Rs800bn last year to Rs884bn, but working expenses will rise to Rs817bn as a result of higher operating costs and a substantial increase in labour rates following a ruling by the government pay commission.
The minister has scaled back IR's freight projection to 882 million tonnes, 49 million more than last year but 28 million lower than the target set by Prasad. Despite the fact that freight generates two-thirds of IR's revenue, she unveiled few service or productivity initiatives, apart from a plan to launch premium parcels trains linking Delhi with Kolkata, Mumbai and Chennai.
Nevertheless, capital expenditure will rise from Rs363bn last year to Rs407bn, including Rs124bn for rolling stock, Rs28bn for new line construction and Rs13bn for traffic facilities. To this end, government support will be increased by Rs50bn, and Indian Railway Finance Corp has been authorised to raise a similar amount through a tax-free bond issue.
The rolling stock expenditure includes purchase of 18 000 freight wagons and 3 000 passenger coaches, plus 250 diesel and 250 electric locomotives. However, Banerjee has cut IR's depreciation allowance by almost 25% and reduced funding for the Dedicated Freight Corridors from the Rs28bn envisaged by Prasad to just Rs18bn.
Questioning whether railway projects should be measured in terms of economic or social viability, Banerjee said the goal should be to spread 'the fruits of development' to the 'teeming populations in remote or backward areas', adding that although such projects may be unprofitable they are an 'economic necessity'.
In recent years, India's Railway Ministry has all too often been treated as a milch cow, enabling the incumbent politicians to distribute largesse to their constituents from the public exchequer. And sadly, it seems that Banerjee differs little from her predecessors. A raft of new projects will benefit the West Bengal homeland of her Trinamool Congress party, which provides critical support to the ruling coalition government.
New railways are envisaged to Singur, Nandigram and Lalgarh, and the Kolkata metro is to be extended to the northern suburb of Barrackpore. A coach factory at Kanchrapara-Halisahar will turn out 500 EMU and metro cars per year. And West Bengal will benefit from four of the 12 new Duranto non-stop long-distance sleeping car services to be introduced between selected city pairs. Our correspondent suggests that this emphasis on political viability may seriously distort the railway's core agenda.