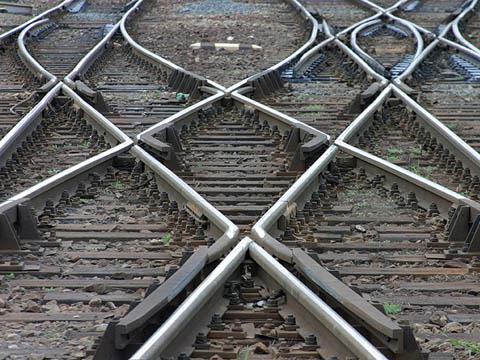 ARGENTINA: President Cristina Fernández visited Barranqueras in Chaco province on December 29 to mark officially the re-opening to freight traffic of a 199·7 km section of the metre-gauge Belgrano network between the river port and Avia Terai. Following the reopening of the Pichanal - Joaquín V González route (RG 1.09 p7), soya is now being carried from Salta province to Barranqueras in 40-wagon trainloads with a payload of up to 1 450 tonnes.
Speed limits and axleloads were due to be further increased this month under the programme costing a total of 90m pesos. Work undertaken by Comsa, Ferromel and Sogesic has included replacing sleepers, rail fastenings and fish plates, the construction of 30 culverts to improve drainage and repairs to level crossings.
During 2009, the federal government's Belgrano restoration programme will turn its attention to the Avia Terai - Joaquín V González route, with bids invited for work between Salta and the Chilean border at Socompa. Technical studies are due to be completed later this year for re-opening the route between Pichanal and the Bolivian border at Salvador Mazza.
Passenger operator Sefecha is hoping to take advantage of the upgrading work to restore services between Resistencia and Presidencia Roque Sáenz Peña. Owned by Chaco province, the company is planning to spend up to 15m pesos on acquiring additional rolling stock this year, which may be sourced secondhand from Spain or Portugal under the federal government's purchasing programme.