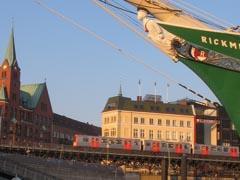 GERMANY: BeNEX has announced the award of its second passenger operating contract in Bayern this year, with the section of the partnership of Hamburger Hochbahn and Babcock & Brown to opertate Dieselnetz Oberfranken services from mid-2011 to 2023. The contract covers 4·5 million train-km a year.
'This success is another significant step for BeNEX on the way to becoming one of the major national providers of transport services', said Managing Director Wolfgang Dirksen.
Planned investment of €70m includes the purchase of around 40 air-conditioned vehicles with low-floor entrances.